---
Books
​
Leave A Private Review
Upcoming...

"Soul Ship"A Personal Account of Embodied Enlightenment; 20 Short Stories from the Journey to Self-Realization ​Ahoy! The year is 2112 and the ship is ready to sail. I have been with Gaia since the formation of planet Earth and have taken many forms and lived many lifetimes. In 1974, I arrived at my final human incarnation and I am now 138 years old. There is only one thing I have left to do--share my story of embodied enlightenment, and the pioneering of a divine knowing of consciousness within the matrix of humanity and all life everywhere, in all worlds, and all dimensions across time and space. All aboard!

The first part of this book is an autobiographic report consisting of deep dream-time experiences and Shamanic initiation, which led up to Muriel's embodied enlightenment. The second part is prophetic information about the future of mankind, technologies, climate change, and the understanding of our home planet we call Earth.

"Over where I am, is where the Earth is quiet-

where a gentle breeze is blowing in my heart.

A thousand voices joined as one

speak to me from a million miles away...

not from out there-no,

but a future inside myself

burning brighter than the most awesome Sun."

Donate $40 or more and receive a free signed copy

of the book when it becomes published +free shipping within the United States (Additional shipping costs will be required if you reside outside the United States).

I call this project my "book baby", meaning I will be giving birth to her in about 9 or 10 months from now. She may come prematurely or breeched, or perhaps she will come out buttocks first. After all, it is a choice how we come out of this world (laughter is good medicine, cheers!). Either way, I am planning well and being proactive in my approach. My inner voice has given me the "heads up" to create this fundraiser in hopes that those who are interested or simply feel to support my beautiful cause will have a platform to do so.

"It takes much time, energy, and hard-work to create something as big as what I am doing here," said the mind. However, don't get me wrong. I am enjoying every step of the process, and moving through it with the help of my inner voice or what I like to call my "I Am" presence. This will be thoroughly understood by the time you get to the end of this book.

Humanity is going through one of the biggest changes ever known on Planet Earth, called "The Big Shift" or a change in consciousness and knowing of their divinity. What it means to be human too, how we live here, how we treat each other, and how we progress forward on a changing planet unlike we have ever experienced before.

Climate change is here to stay and how we adapt and move through the coming decades is something that many people are curious about. After all, why have children when the uncertainty of the human race is in question? Yes, it's a biological urge and a sort of necessity, but science cannot answer these questions unless they work with conscious individuals and understand what consciousness is all about. They will be asking these questions and many more to individuals such as myself.

We are changing fast with the advent of new technology (artificial intelligence) and a growing population. The Earth is progressing at a pace that is uncertain to many, like I said, even science does not know what to expect from day to day with the changing of climate patterns. We will see many new technologies that will come forth in the coming decades, which will be considered in the realm of fantasy or science fiction.

I invite you to join me in this conscious adventure as we understand time and space are not separate from ourselves, but an integral part of who we are as creator beings. We all came here whether knowingly or not, to assist in changing this dynamic matrix. We are all divine beings creating this dream as we wake up to who we truly are. This is not a test, and is certainly not a cosmic joke (although again, laughter is the best medicine).

I take my life's work extremely serious, although many would consider this crazy, or whatever creative expressions they may come up with. Regardless, I know that I know without knowing with my brain. How is this possible? This information comes forth from the depths of my being (balanced in heart and mind). Intuition is not even a term that comes close to this type of knowing. I work within this now present moment, but also work with what you would consider the past, present, future, and parallel timelines known as "The All At Once".

Your financial support is considered a blessing beyond any words that I can convey, truly. It is individuals like yourself who are co-creating with me to assist and provide midwifery skills for my book-baby. Donate what you feel, however if you donate $40 or more you will receive a free signed copy of the book when it becomes published +free shipping within the United States (Additional shipping costs will be required if you reside outside the United States).

Without further ado, from the depths of my heart of hearts, I appreciate you and thank you beyond measure!

Much love, Muriel

(August 2018)

www.murielshickman.com/dreamweaver

**This book will be available on Amazon Worldwide for $20/ paperback. E-book will also be available at a lower cost. (What's up with the 3rd party costs? GoFundMe takes their cut with 2.9% +.30 per donation + Paypal transfer fees. What's left? Self-publishing and printing costs.
---
"Dreamweaver: A Step Into Forgotten Realms"
Based on personal experiences of Shamanic Initiation, Dreams, and the Imagination.
​(Published December 29th, 2017)
​"Dreamweaver falls asleep during story time with her Grandfather, and her adventures lead to personal realizations as she moves deeper into the Dreamtime. She begins to remember who she is, and how she has interwoven her future and past within her present. She meets and converses with her Ancestors, Spirit Guides, and the Archangels. Though this journey happens during only one night's sleep, its power transforms her, and she is never the same."


Amazon Review:
"A story within a story! Muriel has so beautifully woven the past and the future
into the Now through a magical journey that happens in one night yet told
​through the voice of the future self and written by the realized one!
I was along for the ride through ever word.
Highly recommend for anyone waking up to their True Self.
There is much wisdom and insight here about time, reality and you.
Muriel so beautifully welcomes you to the multidimensional you!
A gift!" ​
Genre: Dreams/Shamanism/Fables/Enlightenment/Juvenile Fiction
---
---

​"Book of Lyrics 1992-2013"
​
​Also available on Amazon worldwide!
Ebook:
UK
,
DE
,
FR
,
ES
,
IT
,
NL
,
JP
,
BR
,
CA
,
MX
,
AU
,
IN
Paperback:
UK
,
DE
,
FR
,
ES
,
IT
,
JP
---
© 1999-2019, Muriel Shickman. All Rights Reserved.
Powered by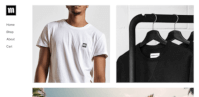 Create your own unique website with customizable templates.