About
​
Muriel integrates Quantum Intuitive Healing with Sound Healing and Shamanic/Holistic Medicine Practitioning. She has helped assist countless souls on their journey back home to their heart center. For over twenty five years Muriel has been composing, recording, and performing various genres of music such as, Classical, Progressive Rock, and Folk Music. She also attended college during those years and graduated with an Associates Degree of Arts in Liberal Arts and Sciences and an Associates Degree of Science in Natural Resource Technology. After releasing her sixth CD ("The Farther Shore") in 2010, Muriel expanded further into the ancient healing arts of Shamanism, Energy Medicine, and Sound Healing.
She has spent time working with indigenous cultures from North and South America, South Africa, and Europe. She has also studied core Shamanism rooted in the Foundation of Shamanic Studies. Muriel specializes in several different healing modalities including spiritually healing bodywork, long distance healing, spiritual guidance, and paleopsychology (Dream-work Coaching). She released her first book in late 2017
,
"Dreamweaver, A Step Into Forgotten Realms"
, which is based on her personal experiences of shamanic initiation, dreams, and the imagination.
Muriel is currently working on her next book, Soul Ship: A Personal Account of Embodied Enlightenment, while spending her time pursuing other creative adventures such as, nature photography, shamanic artwork, and graphic design. She is available for public speaking events, interviews, and private healing sessions.
​
---

© 1999-2019, Muriel Shickman. All Rights Reserved.
Powered by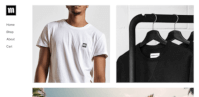 Create your own unique website with customizable templates.